Discussion Starter
·
#1
·
Note: First two items were ordered from new/sealed/bought from Webike.Japan. If you order from webike.Japan, you need to spend over $300 to avoid high ay shipping or other charges from Japan
I don't need the MC guard because I got a Brembo MC and reservoir (fits stock front reservoir) or the cable adjuster because after I ordered it, I got a CRG clutch which has its own cable adjuster. This is really nice and high quality stuff. Don't miss out!


Item 1)Kitaco Front master cylinder guard [color: gold] Retail=$38 Asking $30 shipped
Item 2)Stainless steel clutch cable adjuster [color: orange gold] Retail=$28 Asking $25 shipped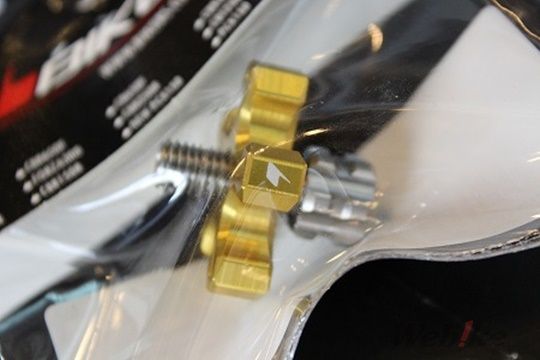 Combo deal availabe: I'll chop some $ off for the two shipped.

Item 3) Tyga CNC aluminum and carbon fiber rearsets (Bought from HardRacing for $229) Really nice and clean CNC'd rearsets. Wanted black rearsets to go with my raven colored and black framed R3 to keep subdued look. Installed for a few months but outside of normal wear and tear, basically like new. Comes with special stainless steel rear brake line. Retail=228 Asking $120 shipped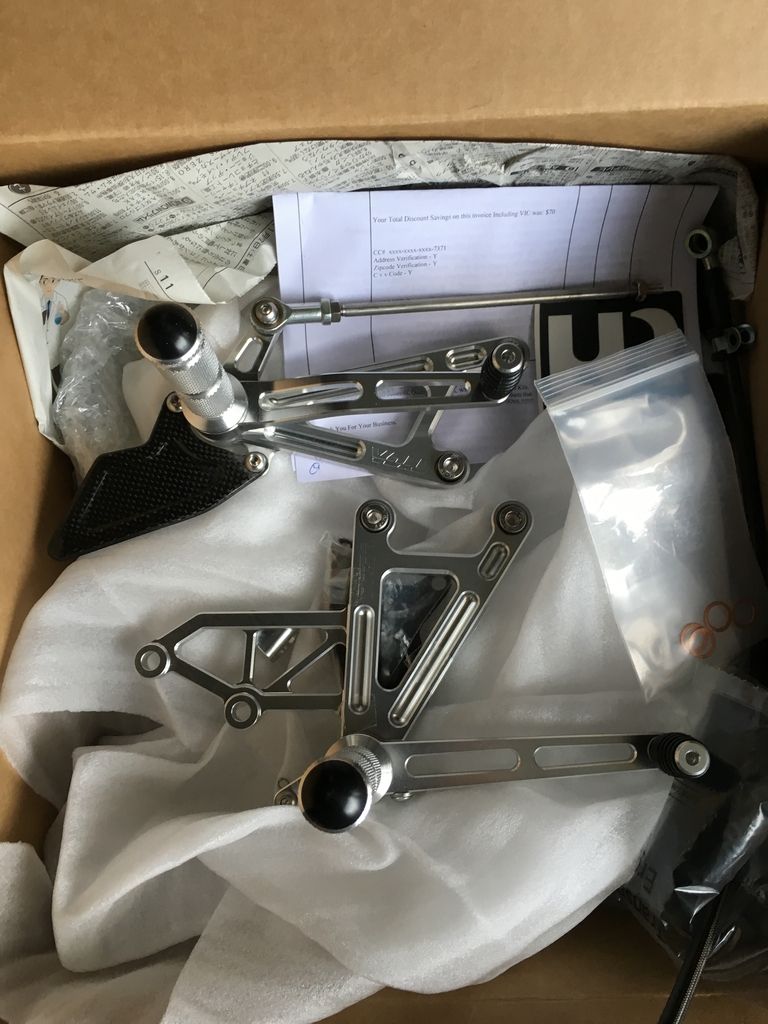 My heatware is flimflam (just starting updating again after neglecting for a long time) and Ebay user name is kmapes72 (100% positive rating). I've sold to some R3 forum members who could vouch for me if willing.
Thanks for looking! These are great parts, I just no longer need them as they've been replaced with other parts or no longer fit my needs due to other upgrades. Let my loss be your gain!