So I have two sets of brake lines to sell. I bought the Galfers when I bought my Brembo upgrade kit, but my Tyga rearset needs a special SS brake line, so I ddin't end up needing the rear Galfer line, and decided to go with a custom COre Moto front line since I needed extra length over the stock length so I no longer needed the front line too. I was in such a rush when I ordered the Core Moto that on the site, their first link when ordering individual brake lines is the rear line and not the front and ordered the rear line when I needed the front so I have an extra rear brake line! Ugh. And you cannot return custom ordered brake lines. Bah!
Both brake line kits are brand new and never used. Includes banjo bolts and crush washers, and original packaging, and labels, stickers, etc if included originally. Nothing tampered with, used, or excluded.
So here are the details:
1) Galfer SS brake line set for R3-front and rear lines. Silver colored fittings with smoke colored lines. Includes 2 banjo bolts & 4 crush washers in each kit. Includes: Original Galfer packaging, and 2 Galfer stickers in each kit, plus install instructions DVD. Front kit includes an extra banjo bolt (#3) which I ordered for $9, which I'll include free.
Galfer retail prices-> Front line: $56.50 Rear line: $54.00.
Will take $80 for both shipped, which I think is fair. I'm all about a fair deal for both parties.

2)Core Moto SS rear only brake line kit for R3 (customized): Custom choices: +2" compared to stock brake line, Smoke brake line color, translucent gold fittings color, and orange with black letters Core Moto logo Tag, and 2 extra gold banjo bolts, which at $8 is a an extra $16. Includes 2 regular silver banjo bolts and 4 crush washers.
Core Moto retail price-> Rear line: $69.00 + $16 for 2 extra banjo bolts = $85 cost
Will take $50 for it shipped.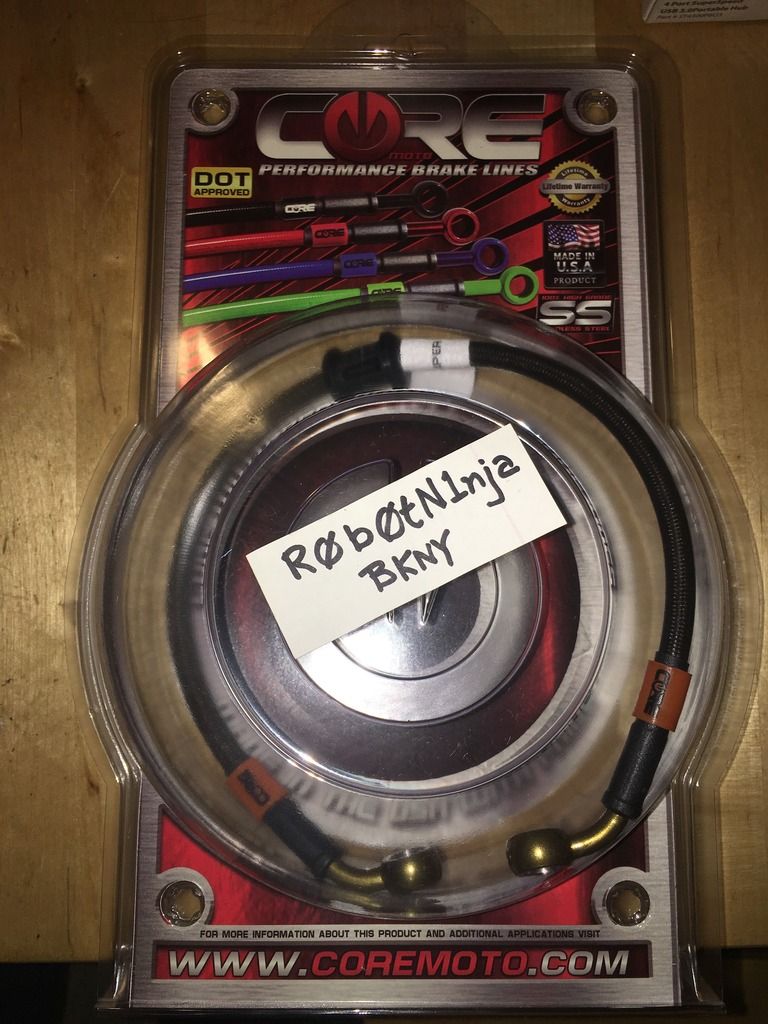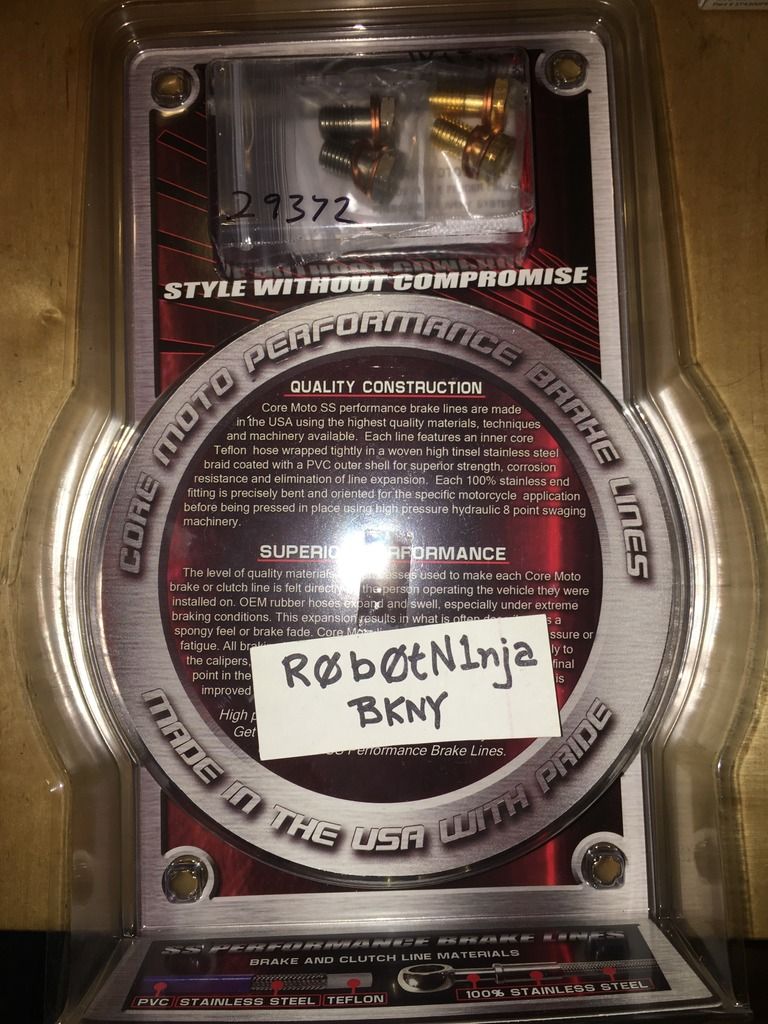 Send me a PM if interested. Thanks for looking at my listing. Other members who have bought from me can vouch that I ship quickly, and my descriptions are accurate. My Ebay name is kmapes72 and heatware is flimflam, and have received 100% positive feedback. Thanks again!