Discussion Starter
·
#1
·
I will post pics and reviews on the major parts. Took her out for a ride today becaue it was in the 50's in NY, but I keep it garaged out on Long Island away from my Brooklyn apartment which is about a 40 min drive.
Anyway, got a bunch of new parts and accessories for the Raven. I live in NY and while I have not had problems, security wise, I would rather err on the side of caution and be safe rather than sorry, as they say. So a lot of it focused on security and protection.
A lot of the parts have been used by others here on the boards, so I will post reviews mainly on parts I have not seen covered like the Scorpio Ride/Secure, Dowco cover, R&G rad guard, etc.
Today I got:
Scorpio Ride Security Package
Scorpio Ride Core Cellular Motorcycle Alarm / GPS Tracking System
Xena Flexible Cable And Lock Adapter
Xena XX-6 Disc Lock with Alarm
BMC Air Filter Yamaha YZF-R3 15-16 Standard
Vortex Swingarm Spools
Vagabond Fender Eliminator Kit
R&G Racing Radiator Guard Yamaha R3
Driven Racing V2 Bar End Weights
My baby's got Vagabond frame sliders on it from previous owner. They actually look cool and are functional, but I am torn about them.
Here are the goodies! Didn't have enough time to start the installs. Soon.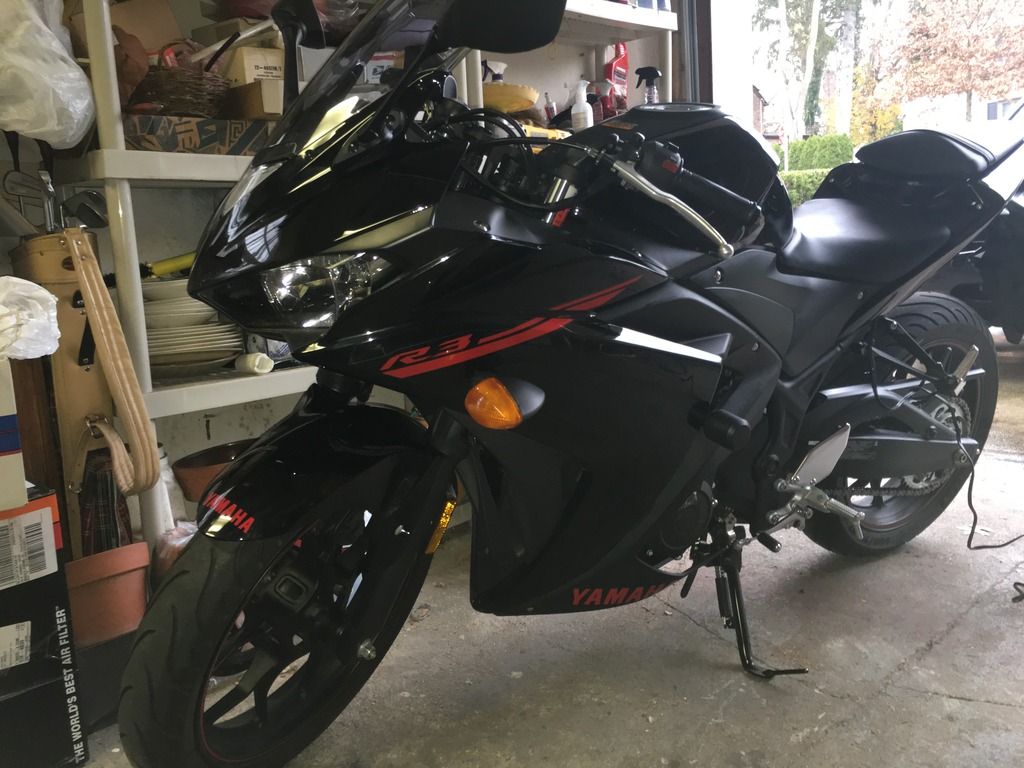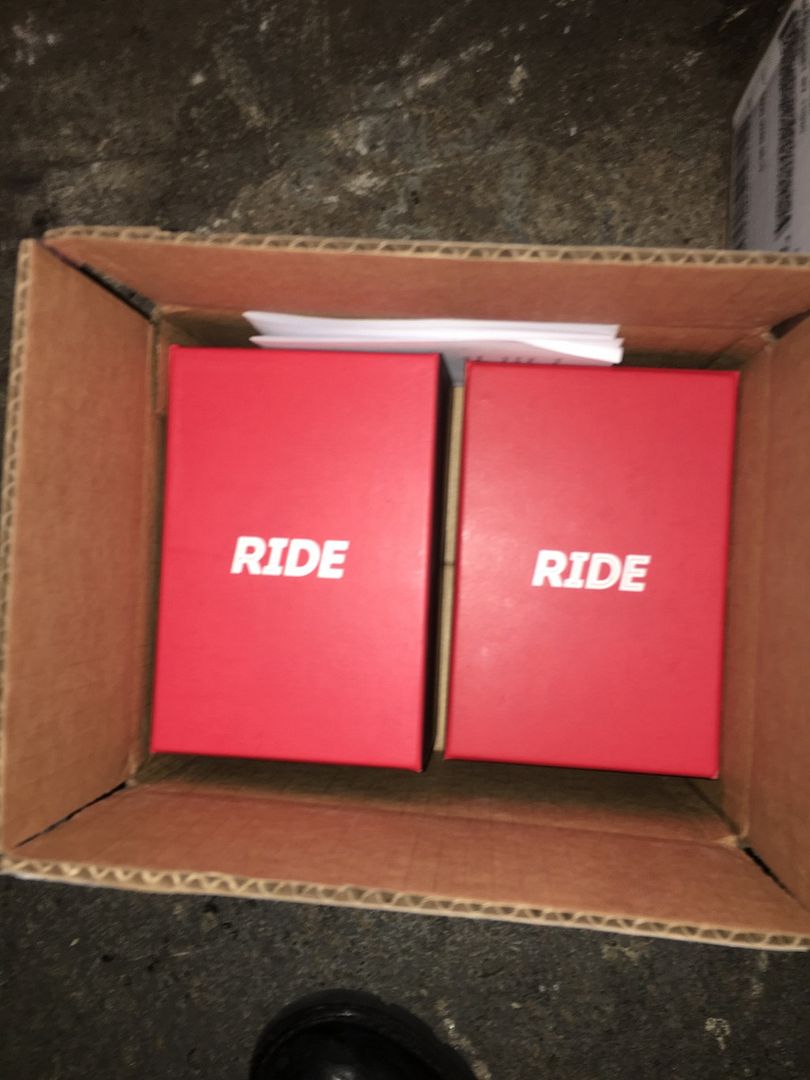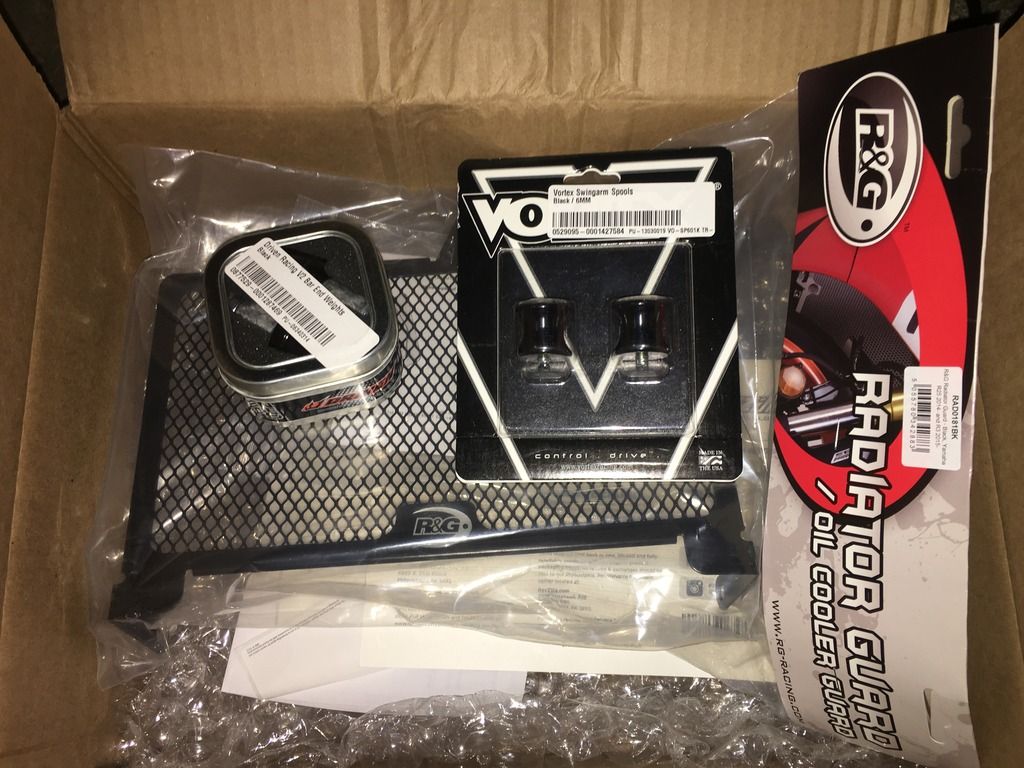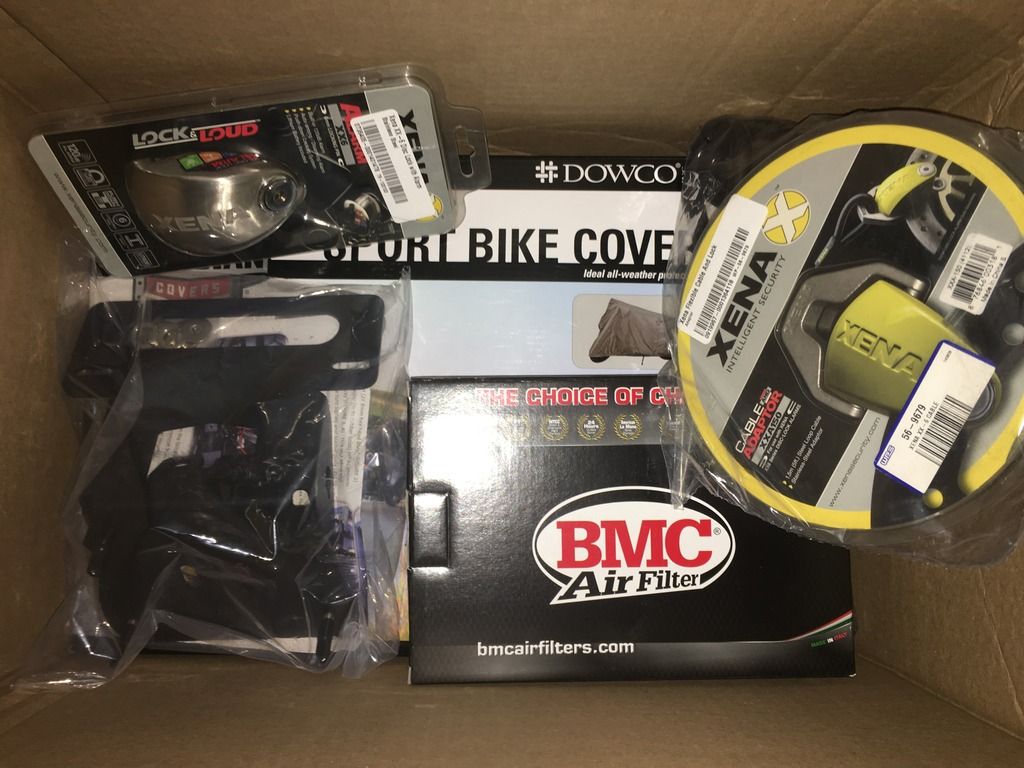 Next up on my wishlist are Tyga CNC alum/CF rearsets, Andreani fork catridge kit, JRI rear shock with res, Yoshimura CF full exhaust, PCV, CRG clutch/brake levers, Speigler brake lines, Galfer brake pads, & maybe Galfer wave rotors.