Discussion Starter
·
#1
·
So, I ordered a Brembo 15 RCS master cylinder/front brake lever & their Brembo P4 front caliper upgrade kit for my R3. Though I'd get a fancy anodized aluminum reservoir for it. Now the PSR is for the R1/R6, but since I am changing to6mm tubing and nipples on the MC, it will fit. If I encounter an issue, which I shouldn't, I'll just revert to the plastic Brembo reservoir and get the aluminum cap from Sato for Brembo reservoirs. Tricking out the R3 a bit.
I got it in gold because I have ordered Sato racing bar ends in gold and a few other odds and ends in gold which should look sick on my R3. I'll post pics when I am done installing. Anyway, the PSR reservoir is top quality. It is really heavy duty and everything looks like it is machined with strict tolerances, which it should be. The only gripe is the mounting hardware looks like it is plain steel which will oxidize fast, so I ordered some gold reservoir brackets from Sato which should match up well.
If you go with a brake hack like Kojiiro and Navin did or upgrade to Brembo, I'd highly recommend the PSR reservoir. The stock Yamaha MC and Nissin caliper uses 8mm tubing and fasteners so unless you can mod some type of adapter, you have to switch over to 6mm to use this. It's a little pricey but worth it.
Here are some pics. It's available in silver, gray, red, blue, and gold, obviously.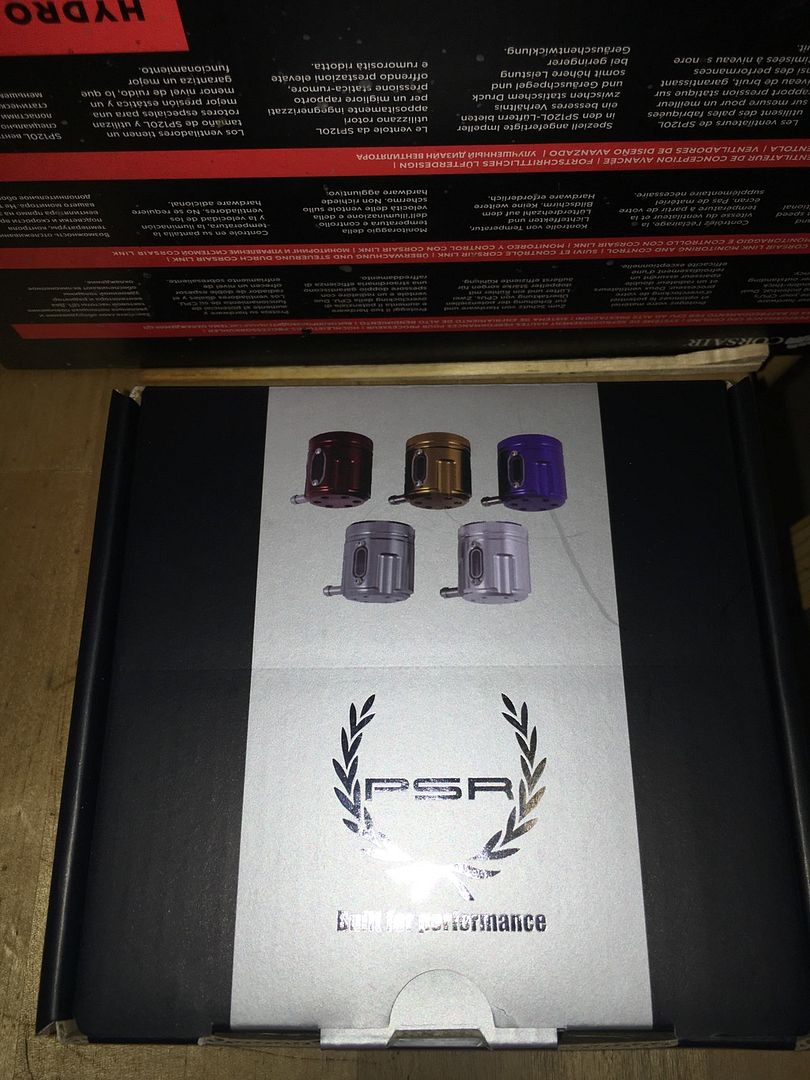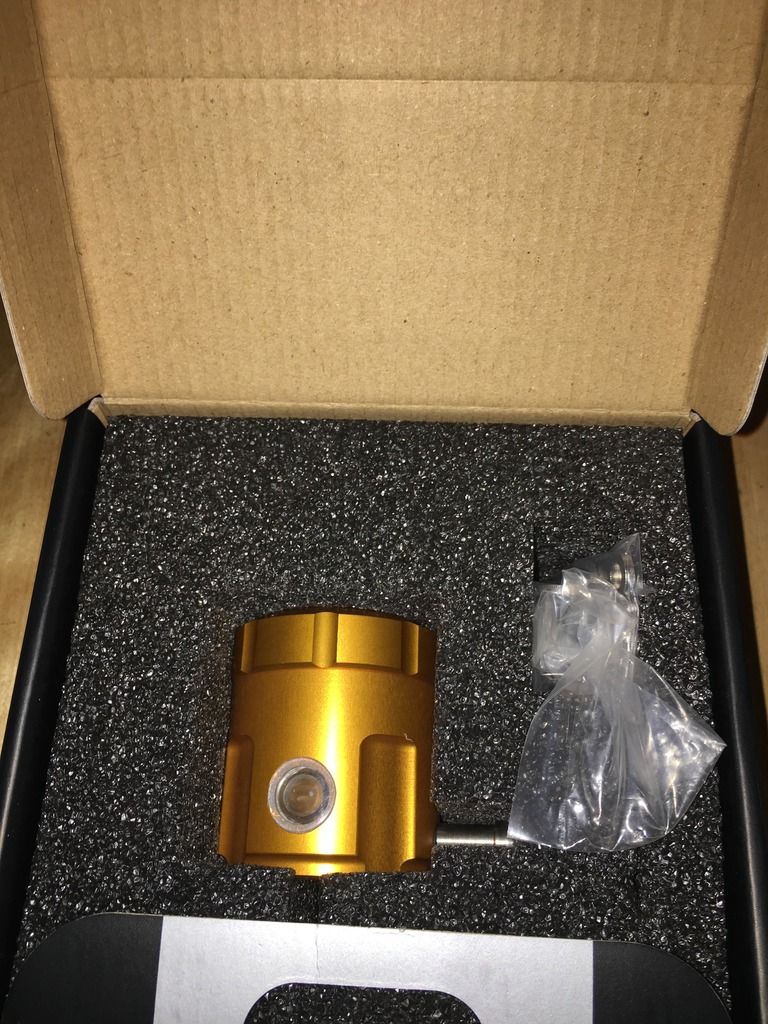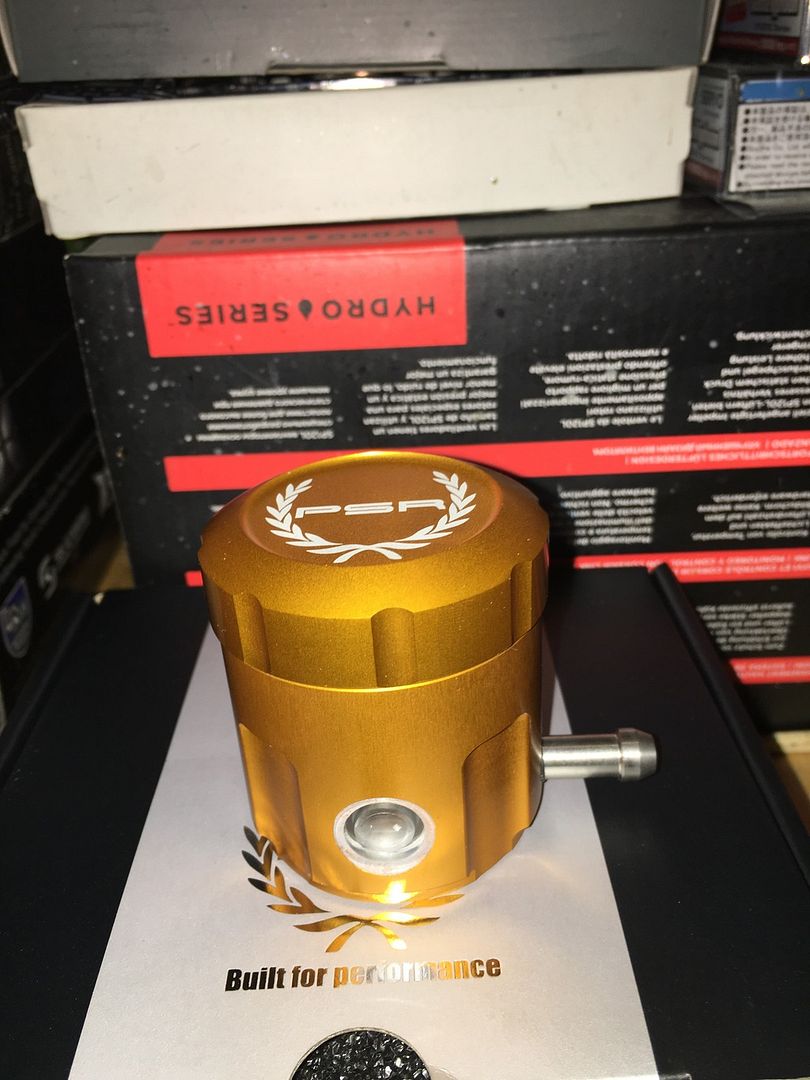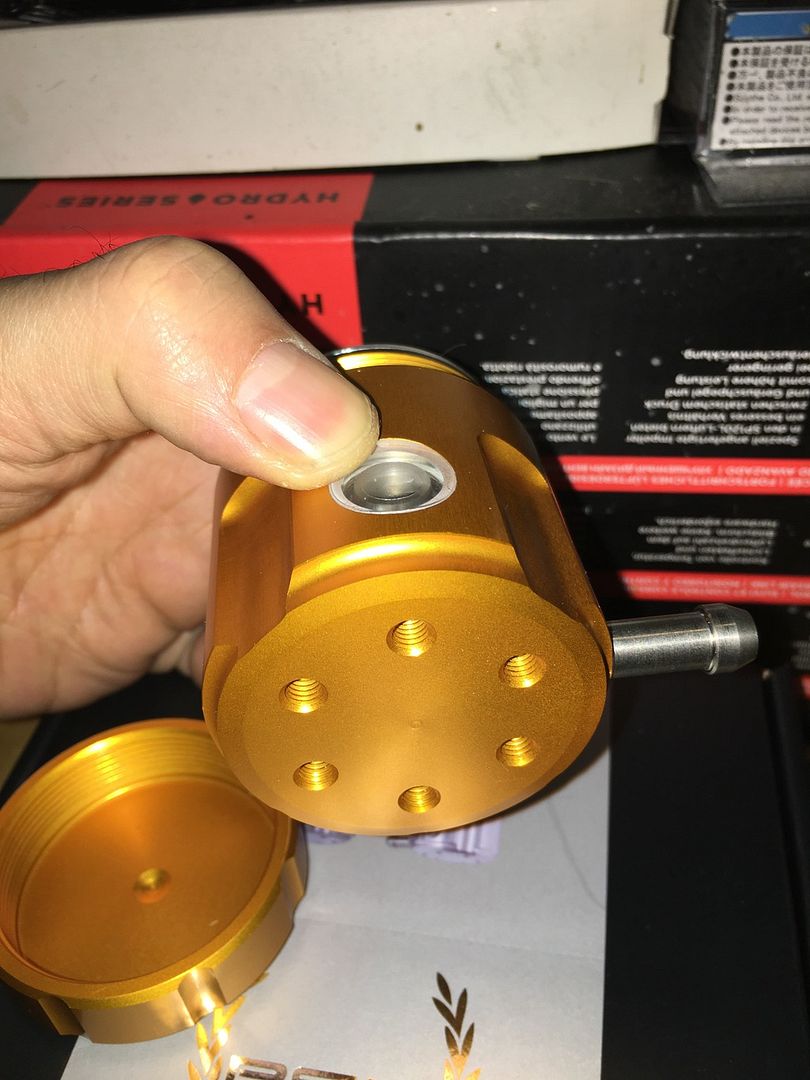 Here is the mounting hardware I mentioned.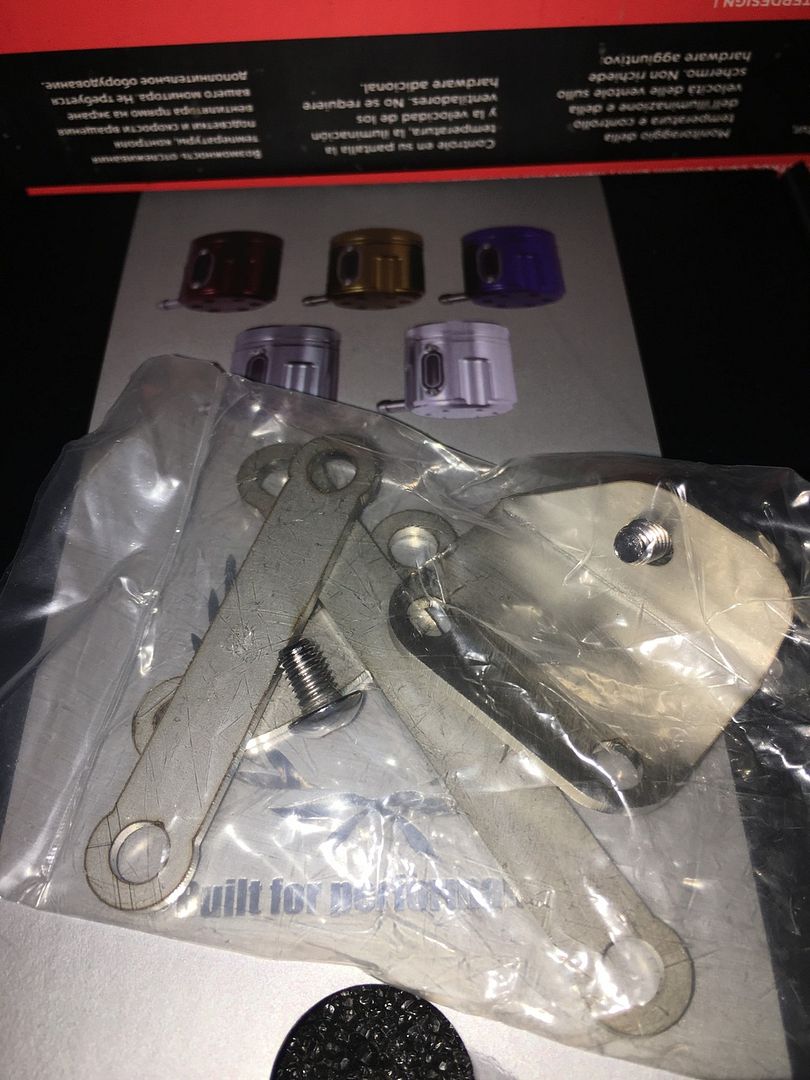 Here is the link to the reservoir from PSR (I am not affiliated with them) if you're interested in it.
Here is a link to the much better Sato Racing reservoir mounting brackets (I am not affiliated with them either)
Here is a pic of the much better Sato Racing universal brackets