75.00 total including shipping (lower 48 U.S. only). Paypal. Send PM if interested.
If you were to buy it new including shipping, you will pay 102.00. Go to
http://www.motodynamic.com/2015-yamaha-r3-sequential-led-tail-lights-clear.html
to confirm this. Put it in your shopping cart and look at total with shipping, it should come out to 102.00 for U.S.
Has the very least about less than 400 miles installed usage. Not much miles put on the bike in the first place. See pic at very bottom to confirm my current mileage on the bike.
I am selling it because I took it out and installed a supabrake II in its place.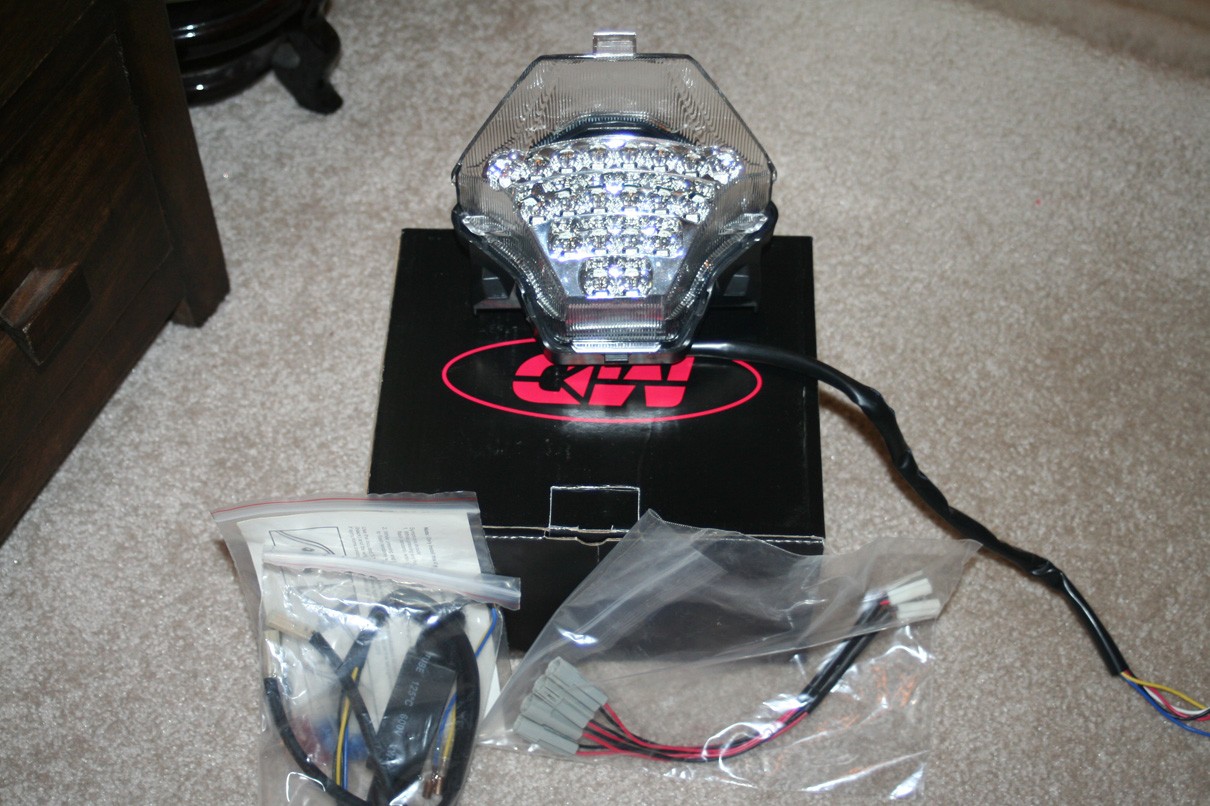 Comes with the unit itself ALONG with a bonus signal splitter for use along with external turn signals in tandem (see video).
Video of MD brakelight modulation (my Fz07 is pictured but it uses the exact same light):
https://youtu.be/-ovK1VhgztY
Video of tandem integrated and external turn signal usage:
https://youtu.be/KUjhLuerzvM
Should be noted, you can use the taillight just as a brakelight modulator, you do not have to connect the integrated turn signals (this is what I did). Just don't hook up the signal harness and connect only the brakelight connector.
Current mileage pic: