Discussion Starter
·
#1
·
Don't mean to come across as smug or anything, but I am so stoked. Tons of boxes arrived today. Of course, I got other presents for people, but you know, the pull to the dark side, that is shopping for thyself, is too hard to resist!
Thanks Hard Racing for the awesome Tyga CNC Aluminum + carbon Fiber Rearsets and the Driven Relocation Brackets. They're beautiful.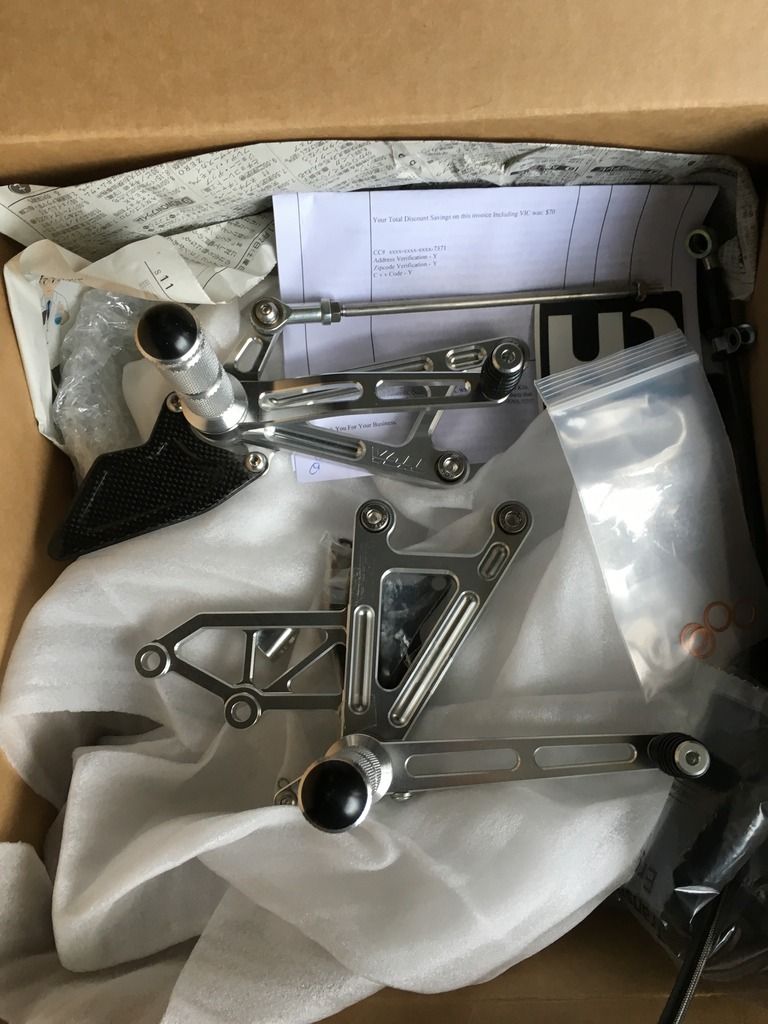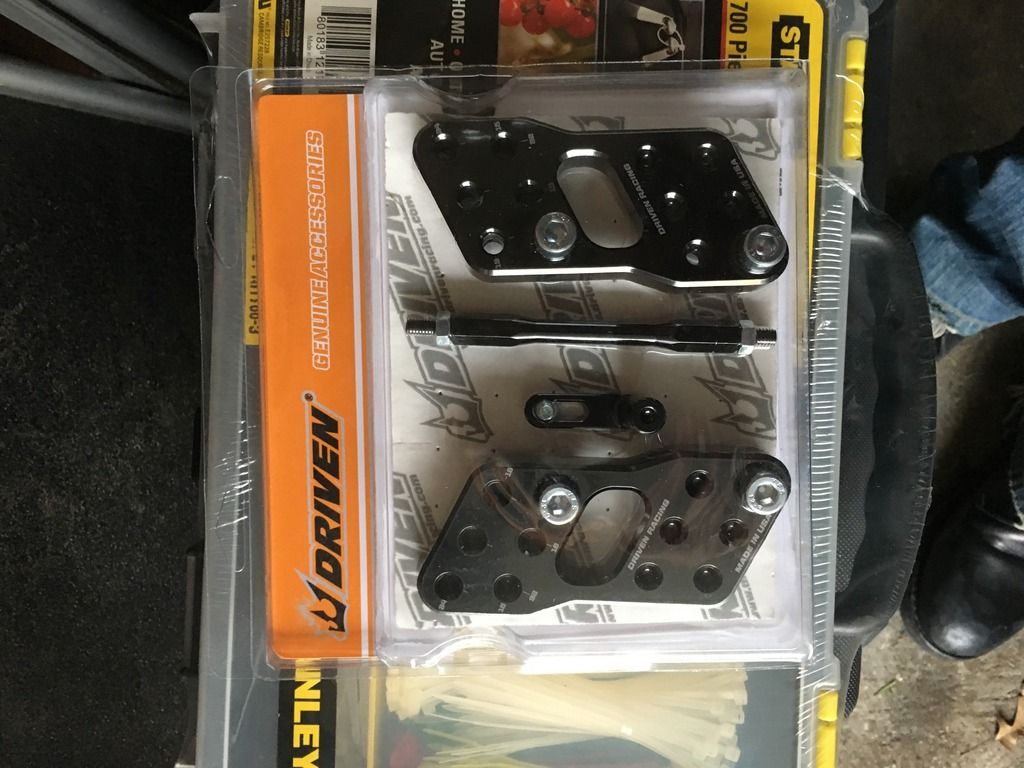 Thanks TST for the Fender Eliminator Kit that I won! Perfect timing because I just received my front and rear TST turn signals, Yamaha OEM connectors, and relay!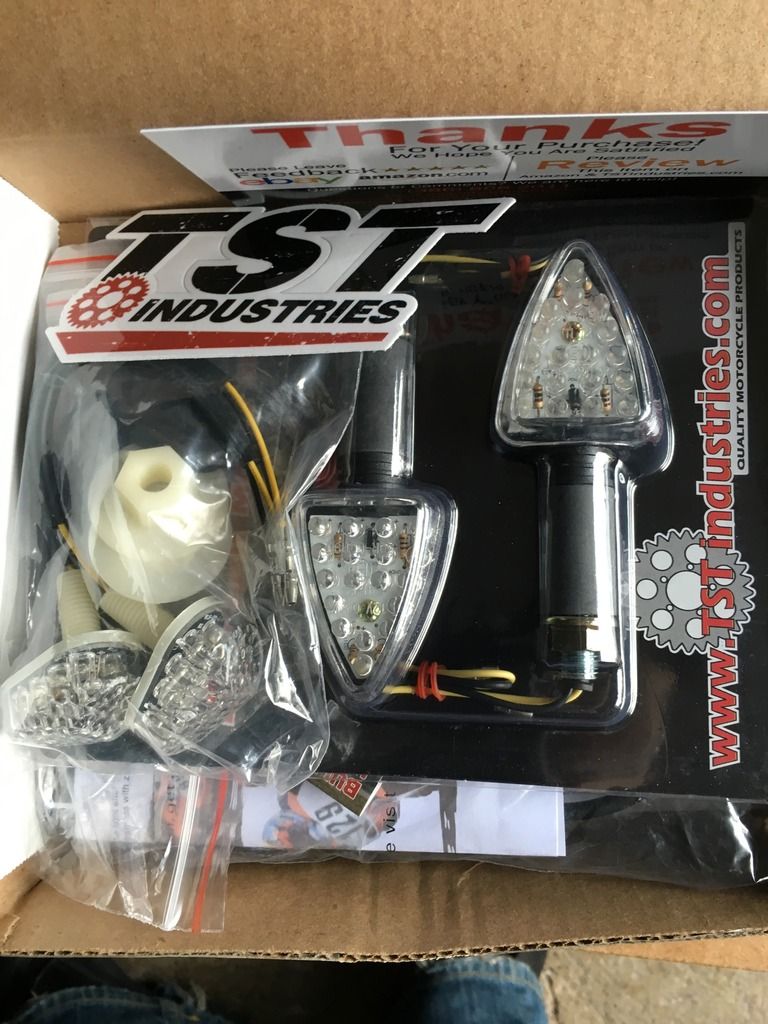 Got some Driven D3 grips!
And got my Speigler brakes lines! The HardRacing Tyga rearsets come with a special rear brake line and the smoke Speigler lines match it perfectly. That is something to remember folks. If you get those rearsets from HardRacing, it comes with a special rear brake line that has a particular angle to it, and it is same quality as Speigler, Core Moto, & Galfer. You can watch their insall video at Hard and match the brake line color up.